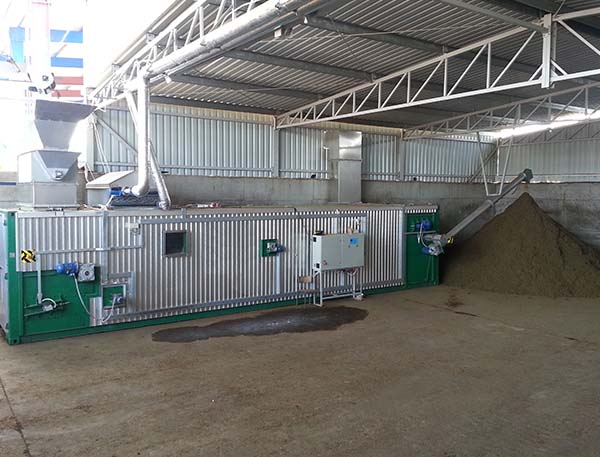 Biomass drying system consists of a line of devices, by which are dried components of raw materials of vegetable origin (straw, bagasse apples, sawdust).
Biomass drying, or pretreatment, has a positive impact on its energy value and storage. Biomass briquetting increases the energy density of biomass and improves the properties of regrind.
Zielone Suszarnie Sp. z o.o. has a line for drying of biomass, grains, vegetables and biomass digestate and a line to produce briquettes from biomass and biomass digestate.